November 10, 2022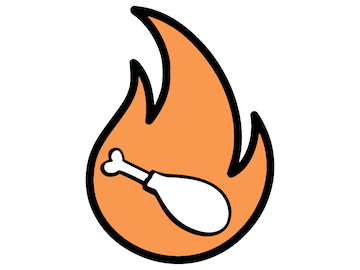 Kovelo Technologies releases the hugely popular Chicken Tender for Android devices to settle the "Where do you want to eat?" fight forever.
Chicken Tender allows you to play with your friends to finally decide on where to eat.
Pittsburgh, PA: Already loved by thousands of iOS users, Chicken Tender is now available as a free download for Android on the Google Play Store. Discover and agree on where to go out to eat with Chicken Tender, now available for Android devices. Chicken Tender helps settle the "I don't care where we eat, you pick!" fight once and for all. Chicken Tender allows for cross-platform play so iOS and Android devices can play together.
Chicken Tender uses Bluetooth Low Energy to automatically find all of your nearby friends, no account needed. Once users install and open the application, they can jump right in and start sliding restaurants left or right. As your friends start playing, the application begins matching the restaurants that everyone has liked. At the conclusion of the game, a winning restaurant is displayed, which is the restaurant liked by everyone. If there are multiple restaurants that everyone agreed on, Chicken Tender will randomly pick the winning restaurant amongst the matched ones. Likewise, if no restaurants are liked by everyone, Chicken Tender can also select a random winning restaurant.
Chicken Tender is now available on the Google Play Store for free, with no in-app purchases. Chicken Tender is compatible with Android devices that are running Android 7.0 or later.
Learn more or download at https://www.chickentenderapp.com
Kovelo Technologies, LLC was founded in 2015 by Sean Kosanovich, promising to focus on great software that functions in today's mobile world.